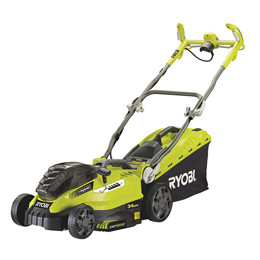 One+ Outdoor Tools Explained


Welcome to the world of Ryobi One+ Power Tools & Garden tools.

Ryobi's One+ system consists of a range of 18 volt power tools and garden tools that can all be powered from a standard battery and charger system. Buy any One+ tool plus batteries and charger, then expand your tool kit for less. Buy additional tools without batteries and chargers, as a cost effective way to grow your collection.

Buy the tools you want at the time you need them and avoid paying over the odds for excess batteries and chargers. With everything from trimmers to hedge cutters and brush cutters, the choice is there for you to grow your family of outdoor and garden tools in whatever direction you want.


Trimmers




Chainsaws



Hedge Cutters


Long Reach


Pole Pruners


Blowers


Mowers


Radios


Brush Cutters


Batteries


Work Lights


Utility Tools

Click here for details of the One+ Power Tools in the range.

The following sample batteries and charger systems are compatible with the One+ range of garden and power tools:

Click here to see the full range


The One+ batteries are 18v Lithium-Ion and include a "push in" style fitting that is completely interchangeable with the entire range of One+ tool's. The system is also compatible with the older style "push in" One+ NICAD batteries.