General Information about Direct Powertools
Discover the answers to the most frequent questions about our company and what to expect when you order on our website.
Ryobi Powertools FAQ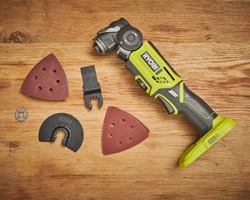 Ryobi Batteries and Chargers FAQ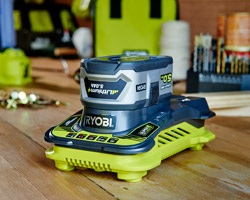 Your prices are cheap, are they genuine Ryobi products?
All the machines we sell come directly from Ryobi and are the genuine real deal. As we deal directly with the manufacturer and order in bulk we get good prices which we pass on to you the customer.
Do you offer a voucher code ?
Good Afternoon, We run various offers at different times. When a voucher code is required you are able to put it in during the checkout process when the code is live. Occasionally we run site wide discounts where the discount is applied automatically and you do not need to apply a discount code. To stay up to date with current promotions please follow us on social media.
How do I change my password
To re set your password please click on the
Forgot Your Password Link
on the account sign in page, you will then be emailed a link to re set your password.
How do I find out if you have an item in stock?
We do our best to update our website regularly to inform you if we are currently out of stock. In the case that we are out of a particular item we can normally get it within a couple of working days. If you would like to check that we have a particular item in our warehouse please call our sales team on 01733 343031.
How do I return an item to you?
Should your purchases be unsuitable and you wish to return them to us for a credit or to exchange then the following conditions will apply:
- Goods must be returned within 5 working days of receipt of the goods.
- Our After sales team must be contacted before any return is made to obtain the necessary returns reference.
- All items should be returned in their original packaging and a saleable condition to obtain a full refund. We reserve the right to charge for repackaging where applicable.
- Any goods returned that were originally purchased as part of a kit or had any free of charge items all related items must be returned together.
- Carriage charges for unwanted returns will be at your expense, however we can arrange collection for £25.00 (Mainland UK only). This is for items under 30kilos, For all items larger than this please contact us for a collection quotation.
- Transport packaging should be sufficient for the method of carriage. We cannot accept any responsibility for damage caused by your carrier.
- We cannot accept the return of any item that has been ordered specially for you for example spare parts etc.
- Your return should be accompanied by a proof of purchase, your name, address and phone number, and order reference number (all of this information is detailed on your invoice). To help us, to help you, we would appreciate you enclosing details of why you wish to return the product.
Do you ship to the United States?
Unfortunately we do not currently ship to the United States.

By using the link below, go to the DPD Local website and enter your online order number (sent to you in your order confirmation) in the tracking box and you will be able to watch your order from the moment it leaves our warehouse until it arrives on your doorstep. If you have any problems please contact us.
Can I change my delivery address?
When you place your order you can specify a delivery address different to the invoice address. After we have received and processed your order we are unfortunately unable to alter the delivery address.
Can I collect from in store?
Yes you are able to collect from our showroom, just call us in advance on 01733 343031 to check we have the item in stock and can get it out ready for your arrival. Our showroom address is-
CBS Powertools
Unit 4, VP Square
Storeys Bar Road, Fengate
Peterborough
PE1 5TQ
If you would like to collect a item from our showroom payment must be made on collection instore not via the website
Can I request a specific delivery date or time?
Unfortunately we are unable to specify a date time or whether your delivery will be morning or afternoon.
Will I have to sign for my delivery?
Yes, someone will have to be at the requested delivery address to sign for the order. Our carriers will not leave a parcel behind the back gate or with a neighbour etc. This is for peace of mind for us as well as our customers to ensure safe delivery.
Which countries do you deliver to and what are the costs?
There is a standard £5.95 + vat shipping and handling charge on UK mainland orders under £100.
Note: This charge will be higher for non-mainland destinations such as UK Islands and Highlands of Scotland, and for other countries.
For orders over £100, carriage is free of charge to most UK mainland destinations (except UK Islands and Highlands of Scotland) .
For all orders outside the UK Mainland, additional carriage charges will apply. Other factors, such as product size and weight can also have an impact on shipping costs. The correct cost of shipping will be added to your order total during the checkout process, once a correct delivery address has been entered.
Please note that due to the limitations of our carrier service we are unable to deliver goods to certain destinations. If your destination address is not supported then a message will be displayed at the checkout page.
Which carrier do you use?
We use DPD Local (formally known as Interlink Express) for all our parcels whether big or small so that we are able to track your delivery every step of the way.
When can I expect my order?
We aim to despatch your order within 2-3 working days on a next day carrier (to Mainland UK, please see carriage charges for timings on other countries). In the event that we are out of stock we will call you to let you know. If you provide us with a mobile number Interlink will text you in the morning of your delivery with a 1 hour timed delivery slot as we are aware you have other things to be getting on with. If a mobile number is not provided you will receive a email with the same consignment details. If the time is not convenient the message will provide you with all the details to re-arrange a better time for you.
What happens if I'm not at home when the carriers deliver?
If there is no-one home our carrier will put a card through your door with all the relevant contact details for your local depot etc for you to re-arrange delivery. If you do not contact the carriers goods will be returned back to ourselves, we can re-send out your items but they will then be subject to further delivery charges.
What payment Methods do you accept?
Make payment online through our secure encrypted site.
We accept credit/Debit card payment, we accept Visa and MasterCard.
AMEX credit cards can be accepted by calling 01733 343031 during office hours 8am to 5pm Monday to Friday and 8.30am to noon on Saturdays.
Do I need to register my product for the warranty?
To register for extended warranty on Ryobi Electric & Cordless Tools and for Terms & Conditions of situations covered by the manufacturer's warranty please visit
Ryobi Tools UK
For standard warranty claims please ensure you keep your proof of purchase and contact Ryobi.
What is covered by warranty?
All Ryobi Power Tools and Lawn & Garden Tools are guaranteed against manufacturing defects and defective parts for a period of 24 months from the date of purchase, as stated on your original invoice or receipt. Please ensure you keep your invoice as proof of the date purchased.
NOTE* For electric and cordless tools only, the standard 2 year manufacturer's warranty can be extended for up to 3 years by registering the product on the Ryobi website http://www.ryobitools.eu/, within 30 days of purchase. This excludes all petrol powered tools, which maintain the standard 2 year warranty. It is the responsibility of the customer to register the tool for extended warranty. Proof of extended warranty registration must be provided with any tool that is returned for repair. Tools that have not been registered or returned without the appropriate extended warranty paperwork will maintain the standard 2 year warranty only.
This guarantee does not cover:
1) Product that has been used for commercial purposes.
2) Product that is incomplete when submitted for repair.
3) Damage or liability caused by or occurring as a result of misuse, abuse, accidental or intentional acts by the user, improper handling, unreasonable use or negligence.
4) Failure by the User to comply with operating procedures as outlined in the product manual.
5) Attempted repair by non-qualified professional and unauthorised repairs
6) Deterioration caused by normal wear and tear, included but not restricted to, chucks,spark plugs, drive/tooth belts, air filters, brushes, pump valves, bearings and piston rings.
7) Unauthorised or improper use or maintenance or overloading.
8) Accessories, including but not restricted to, battery packs, light bulbs, blades, fittings, bags, fuses ,fuel. spools & line.
9) Modification or use of accessories and/or attachments not specifically confirmed as compatible by Ryobi.